Save 15% when you register for all three workshops. We'll be meeting over Zoom on Sunday mornings, 9:00 - noon Central time.
Each workshop is designed around exercises and discussion, not lectures. So while Alida will teach the day's topic, you'll be sure to put new skills and knowledge into practice during our call.
Seats are limited to ensure a small student-teacher ratio and create the best learning experience possible.
Writing Backstory into Your Now-Story, September 12
Weaving Together Character, Plot, & Theme, September 26
Making Your Readers Fear & Fear for Your Characters, October 24
Visit the individual course pages (below) for more information.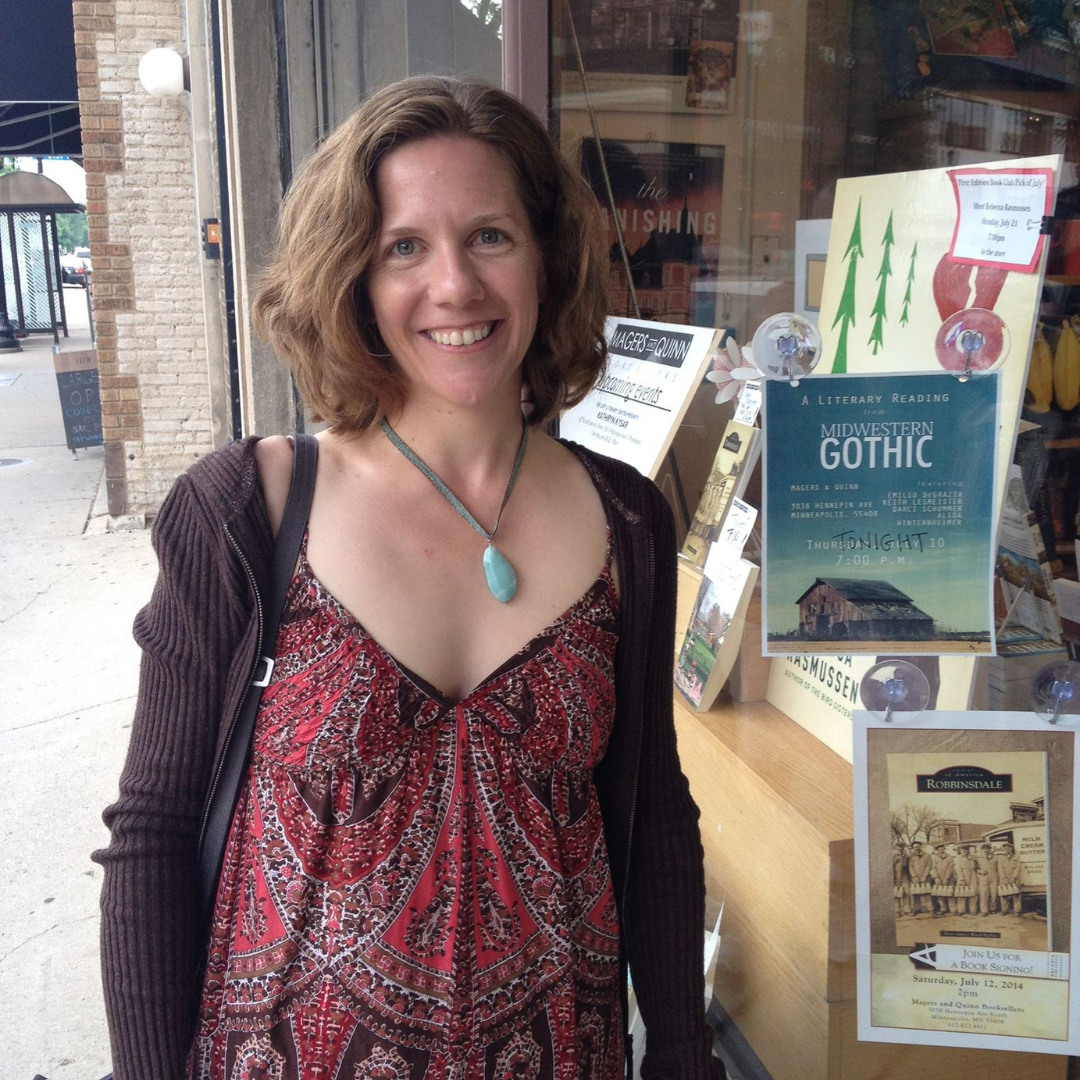 Alida Winternheimer is an award-winning author and experienced teacher, editor, and writing coach. She's published numerous short stories, two of which were nominated for the Pushcart Prize. Alida is the creator and host of two podcasts: Story Works Round Table, conversations about craft; and Story Works Reading Series, a literary journal for your ears. She is the author of the Story Works Guide to Writing Character and the Story Works Guide to Writing Point of View.
Alida helps writers write better through her craft books, the Story Works Fiction online school, free writing tips, and her podcasts. When she's not writing or teaching, you can spot her around Minneapolis on her bike, in her kayak, or being walked by her golden retriever. 
What You Get
Three single-session, single-topic creative writing workshops.
Click each course to read more about them.
Frequently Asked Questions


What if I can't make all 3 classroom sessions?
By enrolling, you'll get access to video and downloadable audio recordings of the workshops.
What are the benefits of attending live?
They're the same as attending a class in a brick and mortar school. You'll have the opportunity to interact with your instructor and other students in real time. We'll be discussing work and have time for questions.
What if I only want one or two of the workshops?
No problem. Use the links below to enroll in individual sessions.
Can I get a refund if I'm unhappy with my purchase?
If you are unsatisfied with your bundle, reach out to us to see if your purchase is eligible for a refund.